(Year 7 to 12 Maths & English)
OUR
MAGICAL TEACHING
SYSTEM
OUR
MAGICAL TEACHING
SYSTEM
We have built our high shool maths curriculum through a unique and exciting "double-teaching method". Our tutors have noticed that students find it difficult to retain new content, despite their best efforts. This is why we have utilised 5 lessons to teach each topic in our Mathematics program; three weeks are spent on an introduction and exposure to new concepts, and the final two weeks are used to revise the complex content.
In our interactive learning environment, every child has a say! We encourage students to become involved in the curriculum by choosing which topics best align with what they are learning in school, ensuring they are adequately prepared for whatever tests their school can throw at them!
Students from different schools have exam during similar times.
We allow students to use class time to study for exams we our help & guidance. We also provide additional resources and sample test papers to student to do for extra homework.
At the end of each topic all students will be required to sit a topic test so we acn help them identify their strengths and weaknesses.
2 hours per week
$45 - $55 per lesson
SNEAK PEAK
INTO
OUR CLASSES
For specific grade topics: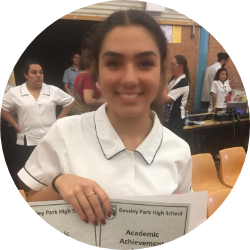 Angelina commenced her maths tutoring with Mark It Up in the beginning of 2017. Angelina found that she was more prepared with her approach to her learning in her school en being taught. Her understanding of mathematics was greatly enhanced. Angelica achieved a third ranking in her year of Mathematics 5.2. She received an award on Presentation.
We believe her year in Mark It Up has assisted her greatly in achieving this great result! Thank you Markitup!
OUR
MAGICAL TEACHING
SYSTEM
In our high school English classes, students are re-introduced to foundational concepts - including text types, extended responses, and analysis of texts. By revising this content, we are providing the groundwork for all our students to improve upon their skills and develop a sophisticated style of writing.
Bring your assignment in and we'll help you decode it, structure a draft and provide feedback on how to further improve.
During the first two terms we focus on building our student's abilities to think, analyse and interpret in areas across poetry, film, short stories, visual texts and many more. We then take these skills and teach them how to structure and write highly sophisticated text types. These text types include essay writing, persuasive writing, discussion writing and many more.
$35 - $45 per lesson
1.5 hours a week
SNEAK PEAK
INTO
OUR CLASSES
Looking for help in other subjects? We provide help in all subjects.
Most popular subjects has been:
Group and private tuition for subjects other than Maths and English are subject to availabilites.
Please book in a consult to discover more about the range of subjects we can help you with.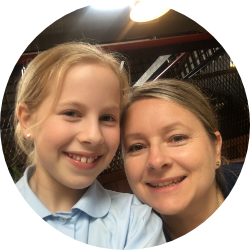 My daughter just started with Markitup and from the first lesson came out with a smile! She was looking for a structured lesson that teaches the curriculum in a relaxed environment and a great tutor that engages an explains the content clearly. Definitely recommend Nhi and the tutors at Markitup!