The NAPLAN is a diagnostic test that helps identify areas of strength and weaknesses by comparing it to the national and school's average scores.
All students in Year 3, 5, 7 and 9 are required to sit the NAPLAN test that takes place in mid May.
The exam covers reading, writing, language convention (spelling and grammar) and numeracy.
The Year 5 NAPLAN can be considered one of the most important tests because most high schools may request for the student's NAPLAN results to consider entry and placement.
STRUCTURE:
1. Every student sits an exam between 30 – 45 minutes, depending on their grade and the exam paper.
2. Our tutors mark the exam, and give the students their approximate band according to the NAPLAN marking criteria.
3. We work in cohesion with our students to review the solutions and provide tips and tricks to help them ace their exams!
This system is applied to 2 carefully crafted programs.
The first is run weekly during the school Term, where students spend 2 hours working through our practice papers, ensuring they are well prepared for their exam!
DURATION: 2 hours every week during the term
The second is our NAPLAN intensive program, which spans 8 hours over 2 days during the school holidays.
While this may seem a little "intense", students are given the opportunity to practice their papers in our artificial examination rooms, exposing them to the necessity of resilience and a disciplined mind!
DURATION: 8 hours over 2 days
Numeracy
Numeracy (calculator & non-calculator for Year 7 & 9)
Writing
Reading
Language Convention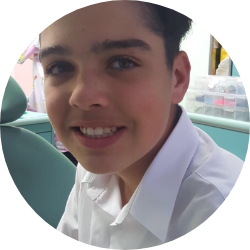 Michael commenced his maths tutoring with Mark It Up in the beginning of 2017. We felt he would benefit greatly from starting tutoring in year 7 – high school being so very different big role in Michael's achievements to date – he had a great year last year and achieved bands 7 and 8 in Numeracy (NAPLAN). He was rewarded with his efforts in being placed in definitely assisted Michael to achieve these results! Thank you MarkitUP.
Our Essential Skills Program is a fantastic course which offers an opportunity for revision to new and existing students!
Whether your child is resistant to studying, or is eager to learn more, we offer a variety of 4 hour revision courses to get your child caught up on content they may have missed at school. This program is purely for the school holidays, allowing students to catch-up on work without impeding on the new content they are learning at school.
Whether they are 6 or 16, all our students find they've learnt something new!
Duration: 4 hour revision course on a single day.
Just want to be notified when the program is happening?
SCHOOL HOLIDAY PROGRAM
PACKAGE
Pop your email below for a reminder of our exciting programs closer to the date!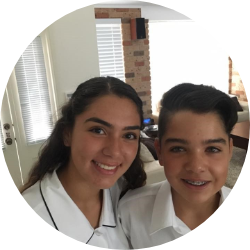 We signed Angelina up for the extra NAPLAN class Mark It Up was offering and it was well worth it! The extra class was for a short time frame and we believe this contributed to her good results as she achieved bands 8 and 9 in Numeracy. No need to sit for extra exams to enable her to sit for the HSC. We were very pleased with all her results. Thank you Mark It Up!