JANUARY & APRIL


SCHOOL HOLIDAY PROGRAM
Our Exam Intensive Preparation Program is only offered during the January and April School Holidays. For July and October School Holiday program please refer to the section below this page. 
The program covers the NAPLAN, Opportunity Class (OC) and Selective Exams that are happening in the first half of the year.
STRUCTURE: 
Our Exam Intensive Program RUNS during the school holidays, which spans 12 hours over 3 days.
While this may seem a little "intense", students are given the opportunity to practice their papers in our simulated examination conditions, exposing them to the necessity of resilience and a disciplined mind!
1. Every student sits an exam between 30 – 45 minutes, depending on their grade and the exam paper.
2. Our tutors mark the exam, and give the students their approximate band according to the examination marking criteria.
3. We work in cohesion with our students to review the solutions and provide tips and tricks to help them ace their exams!
DURATION: 4 hours per day over 3 days
Numeracy
Numeracy (calculator & non-calculator for Year 7 & 9)
Reading
Language Convention
Writing
Mathematical Reasoning
Reading

Thinking Skills
Mathematical Reasoning
Reading

Thinking Skills
Writing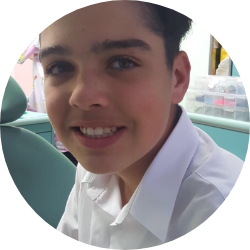 Michael commenced his maths tutoring with Mark It Up in the beginning of 2017. We felt he would benefit greatly from starting tutoring in year 7 – high school being so very different big role in Michael's achievements to date – he had a great year last year and achieved bands 7 and 8 in Numeracy (NAPLAN). He was rewarded with his efforts in being placed in definitely assisted Michael to achieve these results! Thank you MarkitUP.
Keen on the School Holiday Program?

JULY & OCTOBER
SCHOOL HOLIDAY PROGRAM
Our Term 1 & 2 Intensive Revision Program is only offered during the July & October School Holidays. 
The program covers the most important and fundamental concepts that were learnt earlier in the year.
This program is perfect for you if you feel that your child either struggles with these topics or if your child missed out.
COVERS:
For Kindy to Year 6
Week 1: Covers Term 1 topics – Numbers and Fractions
Week 2: Covers Term 2 Topics – Financial Maths and Patterns & Algebra
For Year 7 to 10
Week 1: Mastering Algebra
Week 2: Mastering Equations
DURATION: 4 hours per day over 3 days
LAST CALL. Strictly limited spots.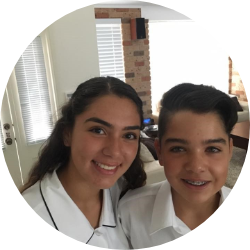 We signed Angelina up for the extra NAPLAN class Mark It Up was offering and it was well worth it!
The extra class was for a short time frame and we believe this contributed to her good results as she achieved bands 8 and 9 in Numeracy. No need to sit for extra exams to enable her to sit for the HSC.
We were very pleased with all her results. Thank you MarkitUP!