OUR
MAGICAL TEACHING
SYSTEM
OUR
MAGICAL TEACHING
SYSTEM
(Maths & English – 2 hours per week)
Perfect for students wanting to improve their maths and english abilities
The problem with the usual primary school curriculum is that the content is all mixed up! We've devised a program that focusses solely on one topic for five weeks, with an examination following this to test your child's ability to retain content and apply the theory to practical questions.
In our English lessons, we place a large emphasis on expanding your child's understanding of the English language, from expanding their vocabulary, to exposing them to the beauty of grammar and punctuation, and building their confidence in their comprehension skills. We particularly focus on writing, where each grade is exposed to new and exciting methods to express themselves through words.
We like to balance our maths sessions with a combination of theoretical information and practical application, allowing your child to engage completely with the content. Each lessons allows your child's understanding of mathematics to grow at a rate that allows their intuition to blossom.
We have four comprehensive, yet straightforward, sections which encompass your child's homework booklets. They are encouraged to join the interactive environment of our classrooms with their mental maths, where students are presented with examples of potential questions to answers. At home, your child's mind will expand with our creative mixture of challenging mathematic exercises, enriching reading and comprehension worksheets - with spelling and grammar training included! - and exciting writing promps!
30 mins of Homework Review
45 mins of Mathematics
45 mins of English
2 hours per week
$45 per lesson
The above is a sample curriculum, for your specific curriculum please select the below.
(Maths, English, General Ability – 3 hours per week)
Perfect for students wanting to master their basic foundations in maths and english, this is tied to the Australian Curriculum and will set students up for oc, selective, newman scholarship tests.
O.C. / SELECTIVE
TRIAL TESTS
(Maths, English, Reading & Writing – 3 hours per week)
Perfect for students wanting to make it into opportunity classes, selective schools and gain scholarships.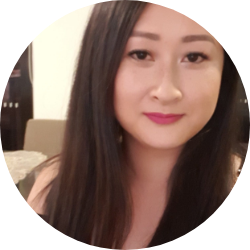 Very happy to continue tuition for both my kids here at MarkitUP. I was skeptical at first but seeing the kids are improving and having a good time is all that matters. My son refused to try at first but when I picked him up he had a big smile and loved to go back again.