Recommended for Year 2 to 12
ONLINE TUTORING
or
Face to face tutoring?
No need to choose with MarkitUP.
When you enrol with us, you will get
BOTH

options.
This will give you and your child the most flexibility.

Our online classes occur at the same time as our face to face classes. What you see in face to face tutoring is the same as your online tutoring class. 
For students that are bubbly and outgoing they will be more than comfortable with speaking to our tutors live via their microphone. Otherwise, if you have a shy cookie at home, then they can interact with our tutors live via our messaging system as well! There is a win for all. 
Ever felt curious about what your child's tutors covered in the lesson or how the tutor's taught during that lesson?
Well no need to feel like that again with our Past Class Feature! 
All of our tutoring lesson's work are saved in our past class. All writing and working out is available at anytime. This feature is particular useful if you have a child that refuses to do 'working out' no matter how many times you remind them! 
Yup! Simple and easy is the way to go. No weekly zoom emails with links that take you god knows where and you keep clicking here and there. So honestly, it is really safe. 
Your child gets a PERSONALISED login detail and account with shows you all their classes for the term. 
If your child needs to submit their homework, test paper or require for revision, then they can contact our tutors directly through their messaging portal.
No more email exchange mess. Everything is all in one.
SNEAK PEAK
INTO
OUR CLASSES
ONLINE TUTORING DASHBOARD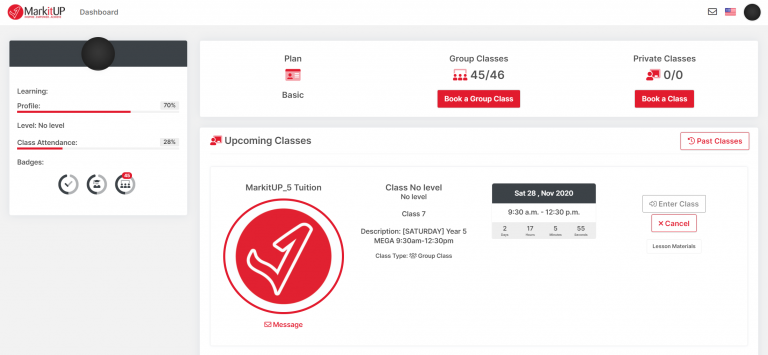 ONLINE TUTORING CLASSROOM